PULSO EUROPE PORTUGAL AT THE VI IBERIAN SYMPOSIUM ON PSYCHOSOCIAL RISKS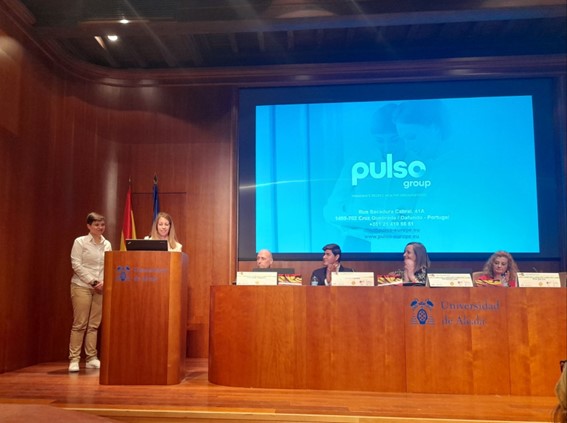 Pulso Europe Portugal was present at the VI SIRPS-Iberian Symposium on Psychosocial Risks, which took place in Madrid on May 19th, where our Psychologists Silvia Neves and Marta Pereira and Account Manager Marta Carneiro presented the advantages and practical cases of application of the WOD (Well-being & Organisational Dynamics) Tool, a scientific and internationally validated tool of measurement of psychosocial risks with a great international benchmark. The WOD has been applied in many Portuguese companies and has been a growing support for risk reduction and effective HR policy in diverse portuguese workplaces.
Undoubtedly, a day of very rich and interesting sharing amongst the several hundreds of participants, where WOD, positioned itself as a fundamental ally in leveraging the levels of well-being of employees in organisations.