RE-BOOST® App

Empower your employees to manage their own psychosocial well-being and install a system of continuous listening with Re-Boost®!
Our Re-Boost® app supports employees in strengthening their psychosocial well-being at work. Through various self-tests, they can gain an objective view of their own well-being and work experience. In addition, they receive personalised advice and tips to improve their own individual well-being balance.
You as an employer can keep your finger on the pulse thanks to the clear online dashboard in which the results of Re-Boost® are presented. Since the data of Re-Boost® are collected in a continuous way, you can follow-up your employees' well-being and work experience at every moment in time.
Re-Boost® is based on the WOD® and consists of 13 modules. Each module consists of a short questionnaire, feedback on the results and advice adapted to the results.
Your company can deploy Re-Boost® in its entirety or can offer different modules to employees over time. Individual users can choose which module to fill in at what time.
Re-Boost can also be used in a blended way, in combination with personal coaching or counselling (EAP).
Want to learn how the Re-Boost® app can energise your employees and benefit your organisation? Get in touch with us.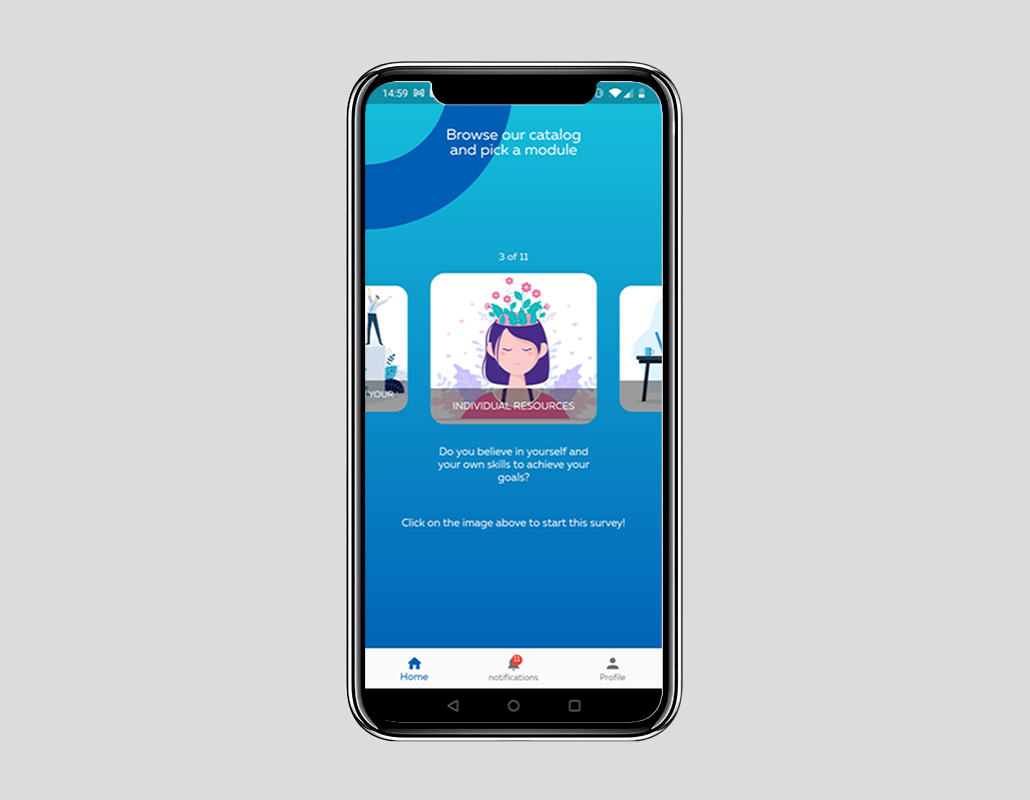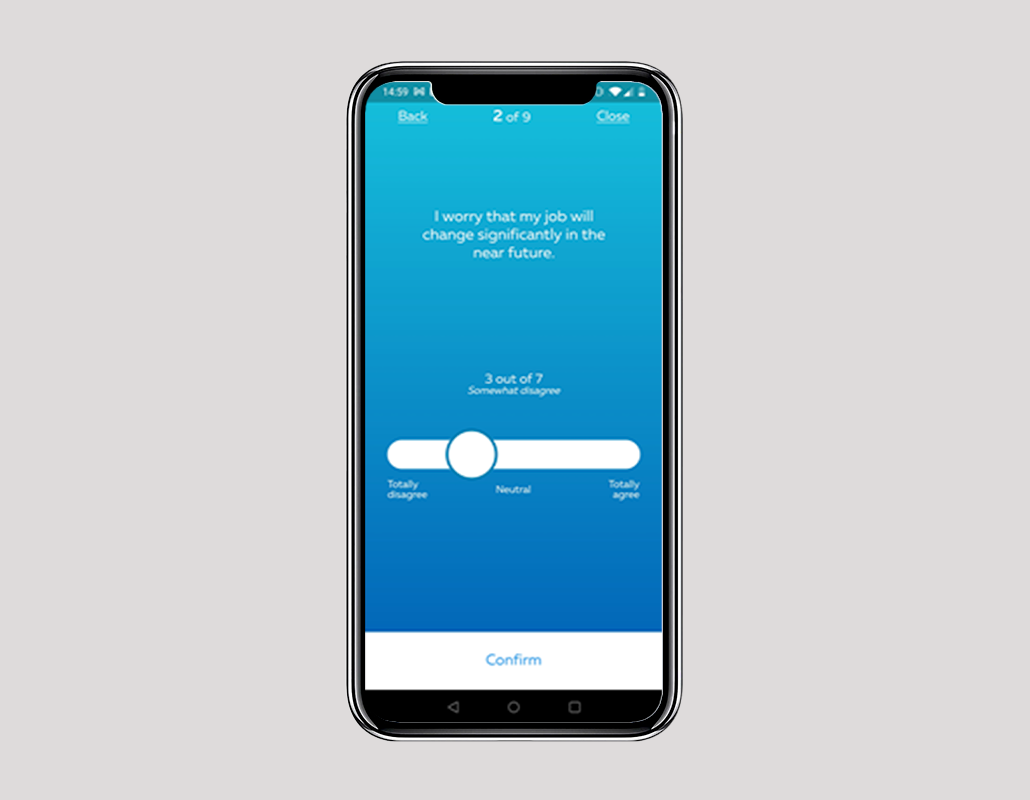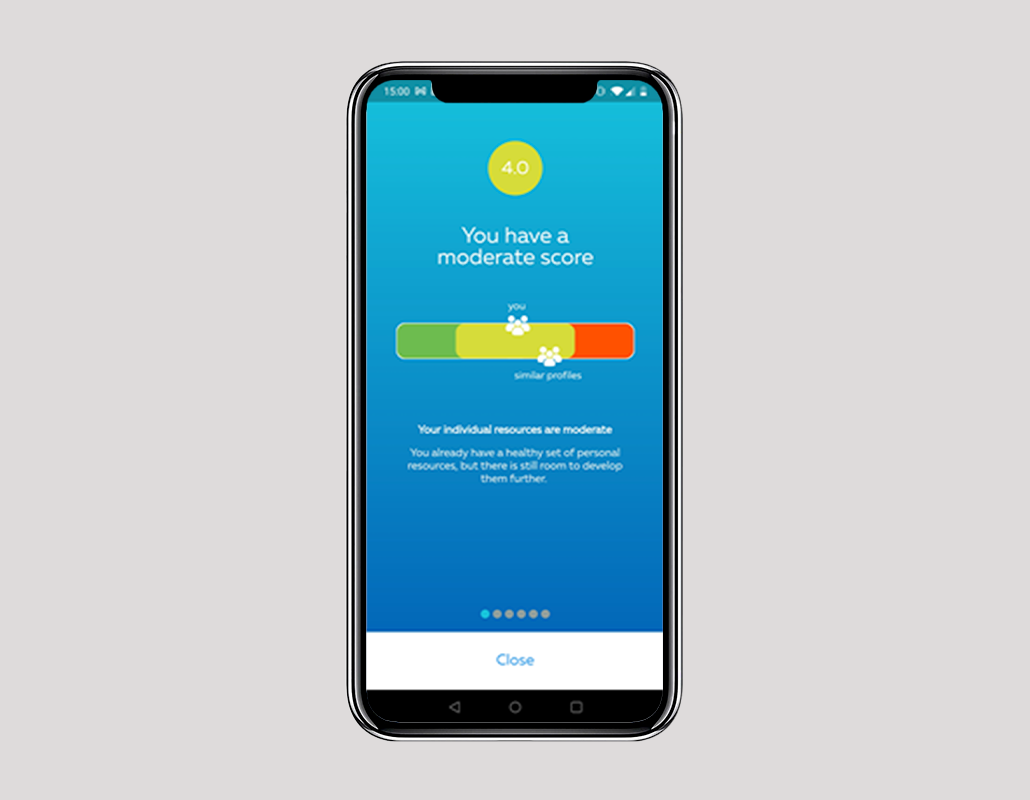 Discover our other Digital tools