European Mental Health Week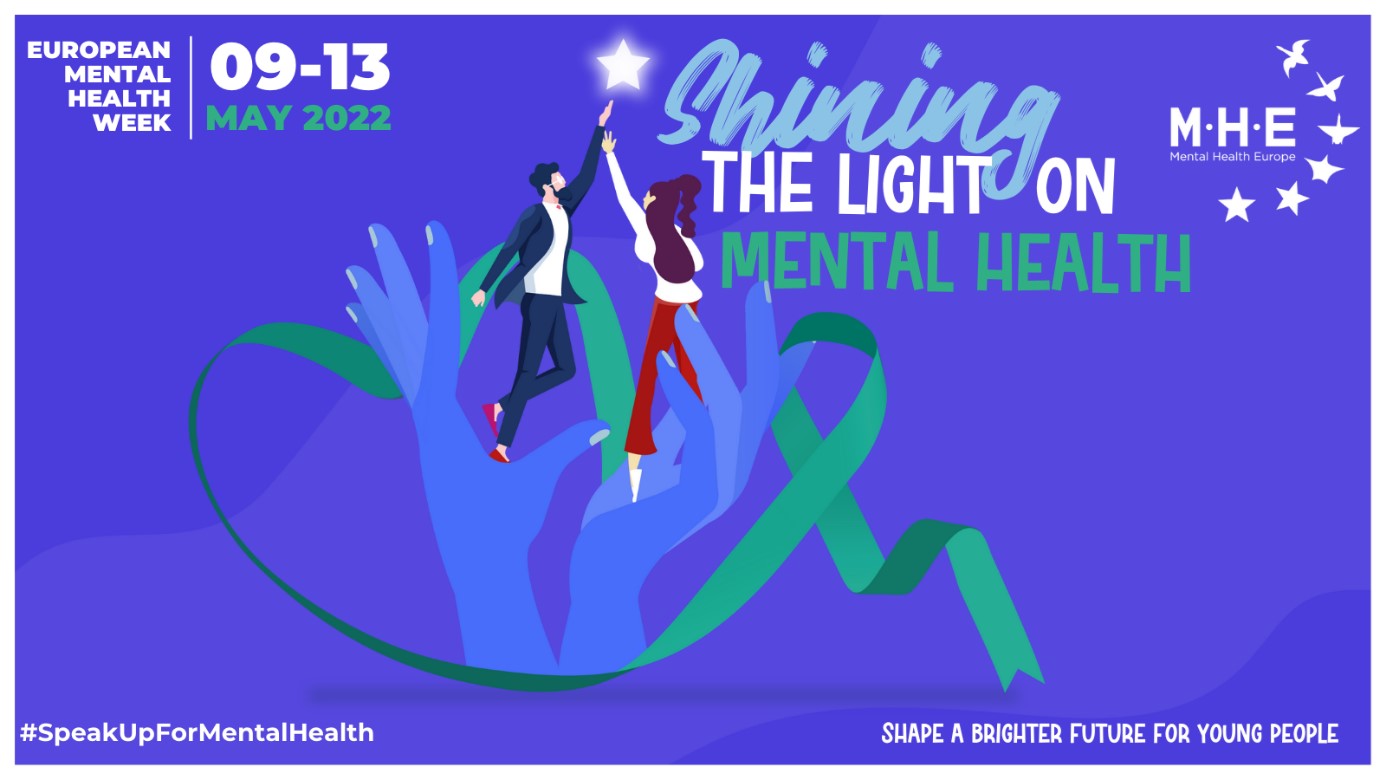 The European Mental Health Week is a pan-European initiative that aims to raise awareness about the importance of mental health in our everyday lives. It is set up and run by Europe's largest independent mental health NGO Mental Health Europe (MHE).
This year's theme, 'Speak Up for Mental Health' will shine the spotlight on youth mental health. In most European countries, mental health problems among young people (15–24-year-olds) have doubled the last two years as a consequence of the pandemic. Young people constitute an especially vulnerable group. Immediate action at European and national level is crucial to address the mental health needs of young people in Europe.
The European Youth Forum carried out research summarised in the report "Beyond Lockdown: the 'pandemic scar' on young people" highlighting the deep social, economic, but also mental health challenges and barriers that young people are facing as a consequence of the pandemic. This report shows that there are not enough national policy responses to support young people's mental health.
Pulso's EAP is offering support to (children of) employees who feel alone, worried, anxious, lacking sleep or are irritable and more emotional. Don't hesitate to ask for help when needed!
Help shine a light on mental health by talking about these topics with the people around you and sharing your own stories or tips!
And remember, you are not alone
#EuropeanMentalHealthWeek #SpeakUpForMentalHealth