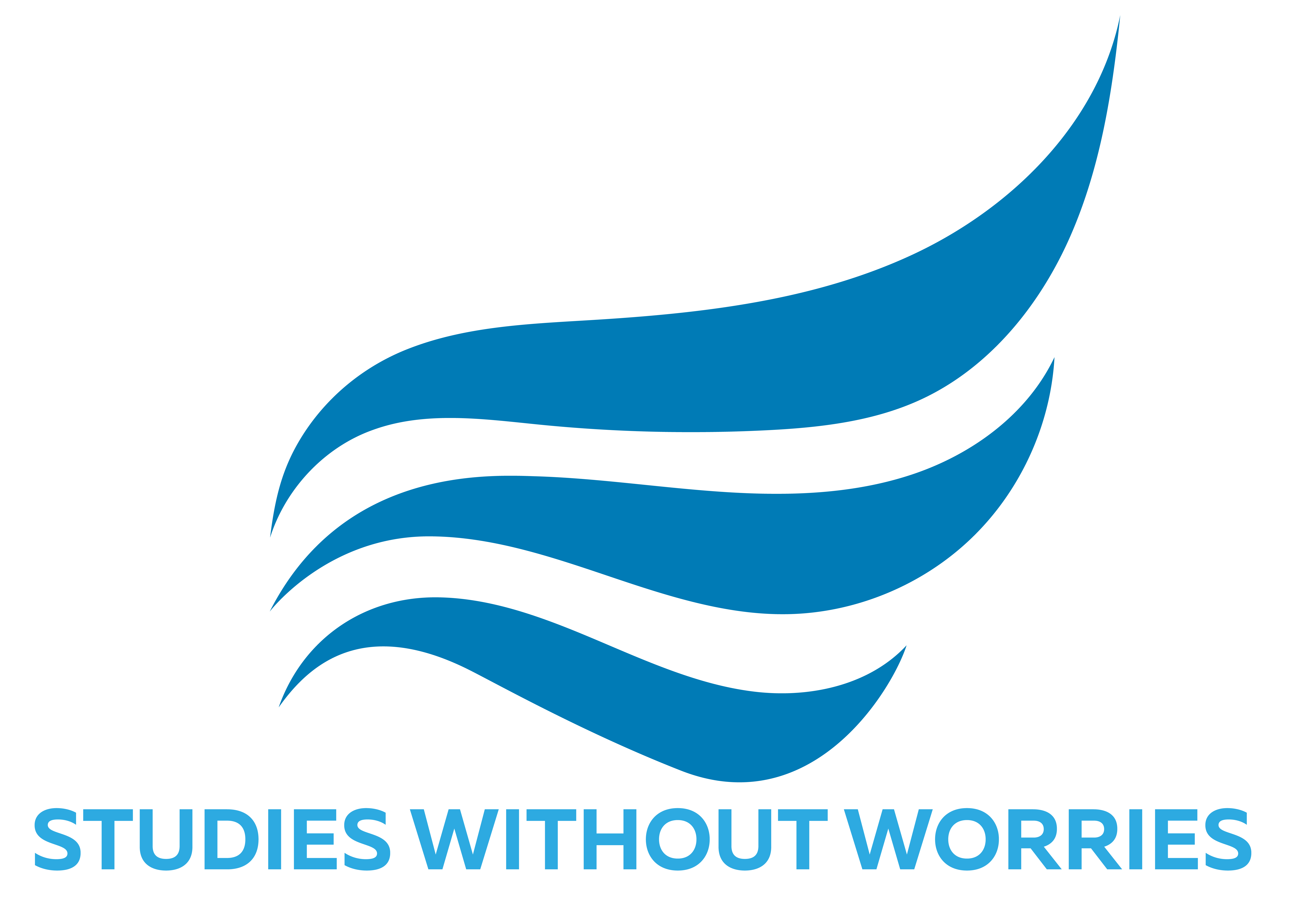 STUDIES WITHOUT WORRIES

Help students cope with specific learning difficulties, using this self-test and online training tool.
Studying can be exciting and fun, but sometimes students get stuck at some moment in the course of their academic career. Studies without Worries is an online self-help programme for students who are hindered in the course of their studies. The tool gives students guidance in dealing with the specific difficulties they experience. Three types of learning difficulties can be tackled using this tool: fear of failure, lack of self-confidence, and procrastination.
Following a self-test, students receive personal advice. Next, they can start with the online training programme, which is easy to use, anonymous and can be followed at their own pace.
This online programme can be implemented both as self-help and in a blended form, combined with supervision in colleges and universities.
Studies without Worries was developed together with the Student Services Department of the Artevelde University College Ghent in Belgium.
Want to find out how the tool Studies without Worries can be integrated into your own study support initiatives? Contact us.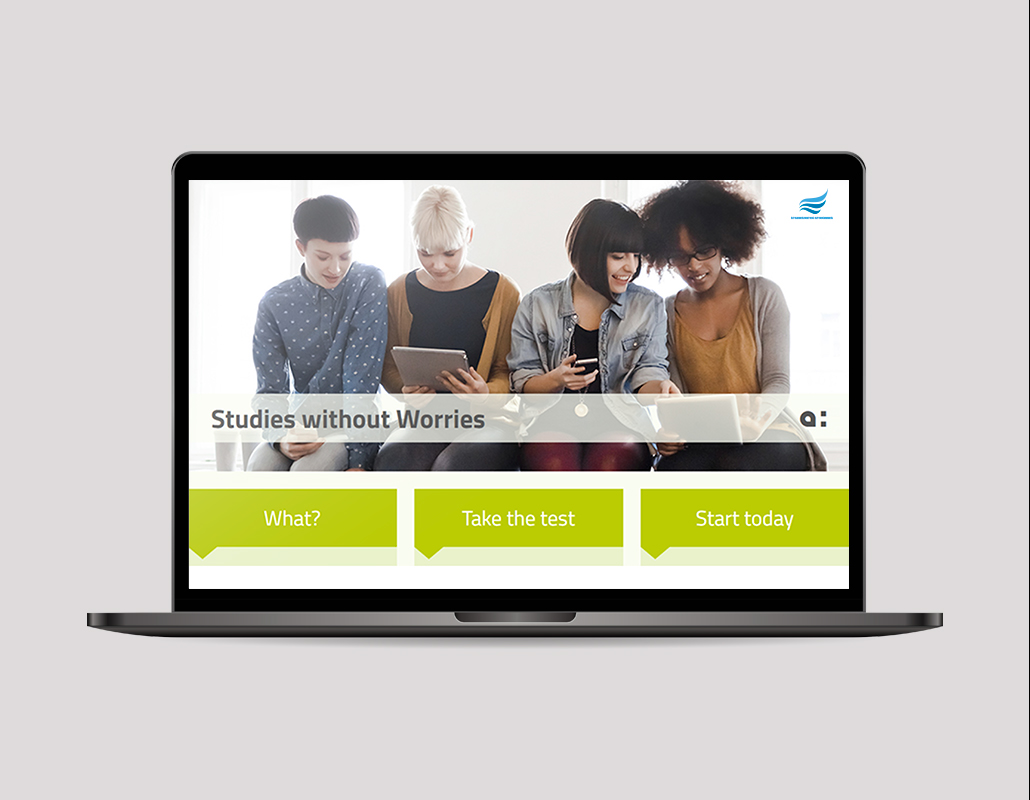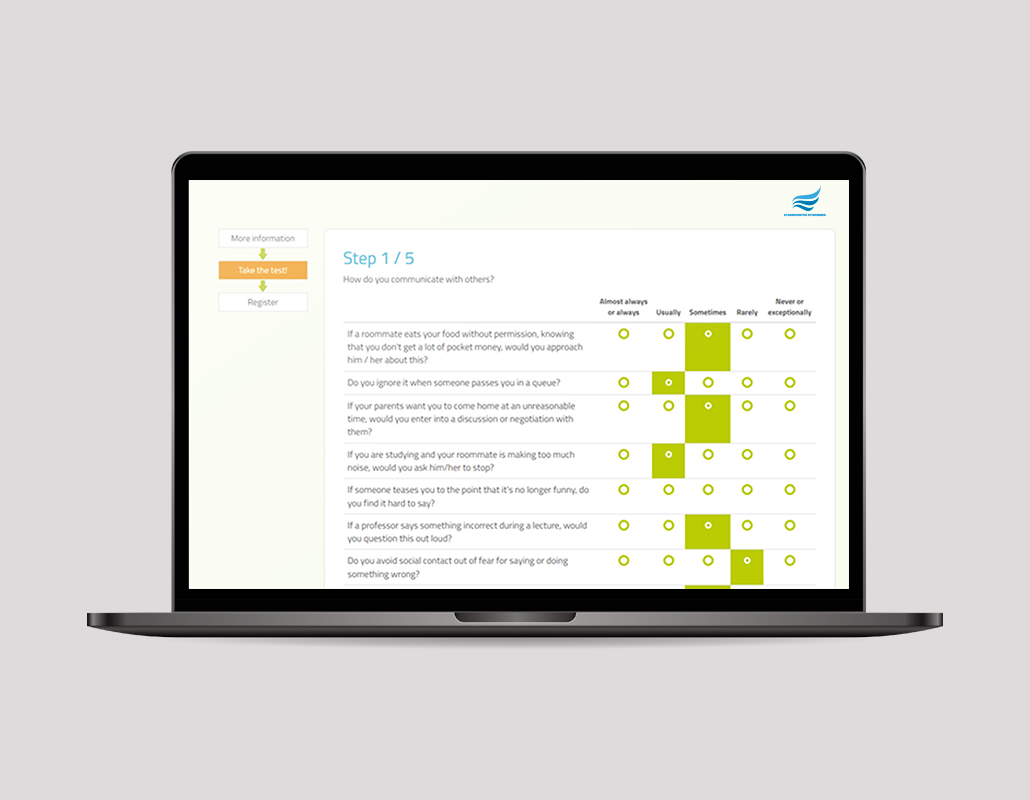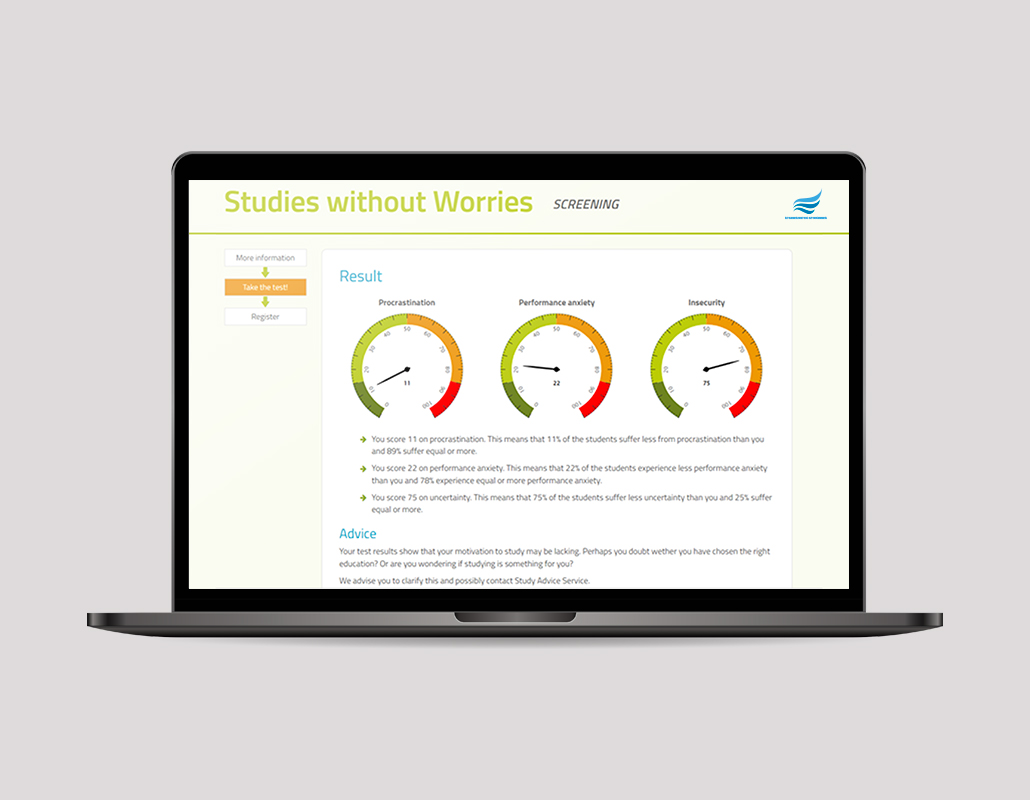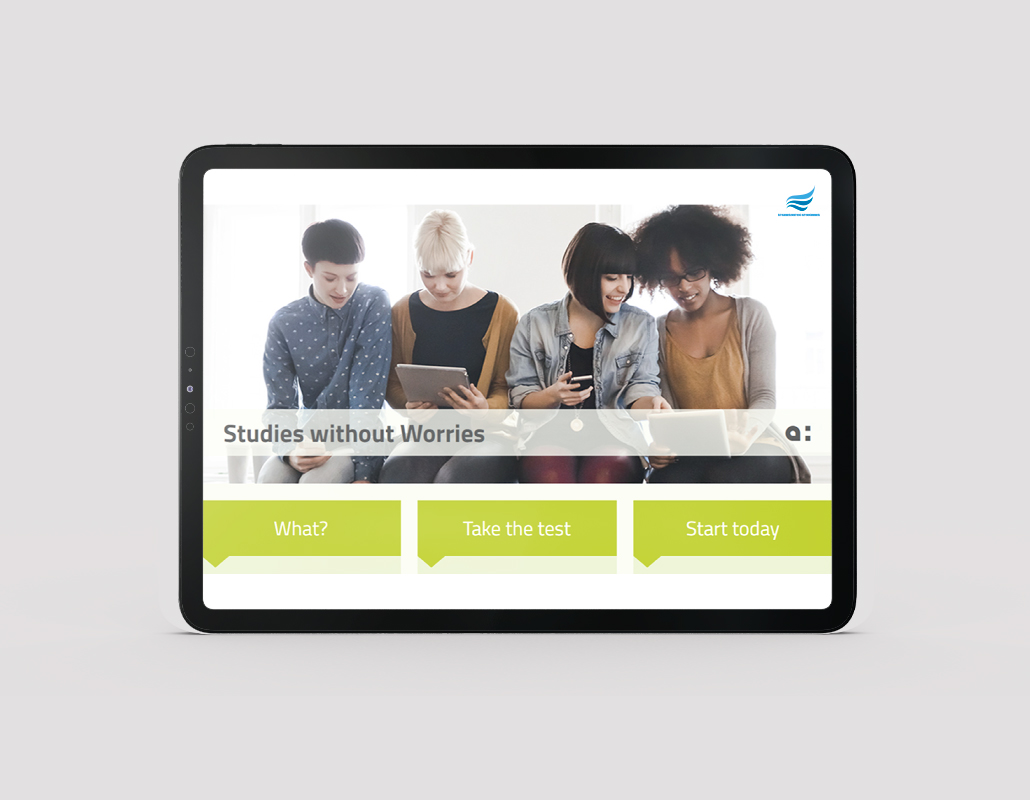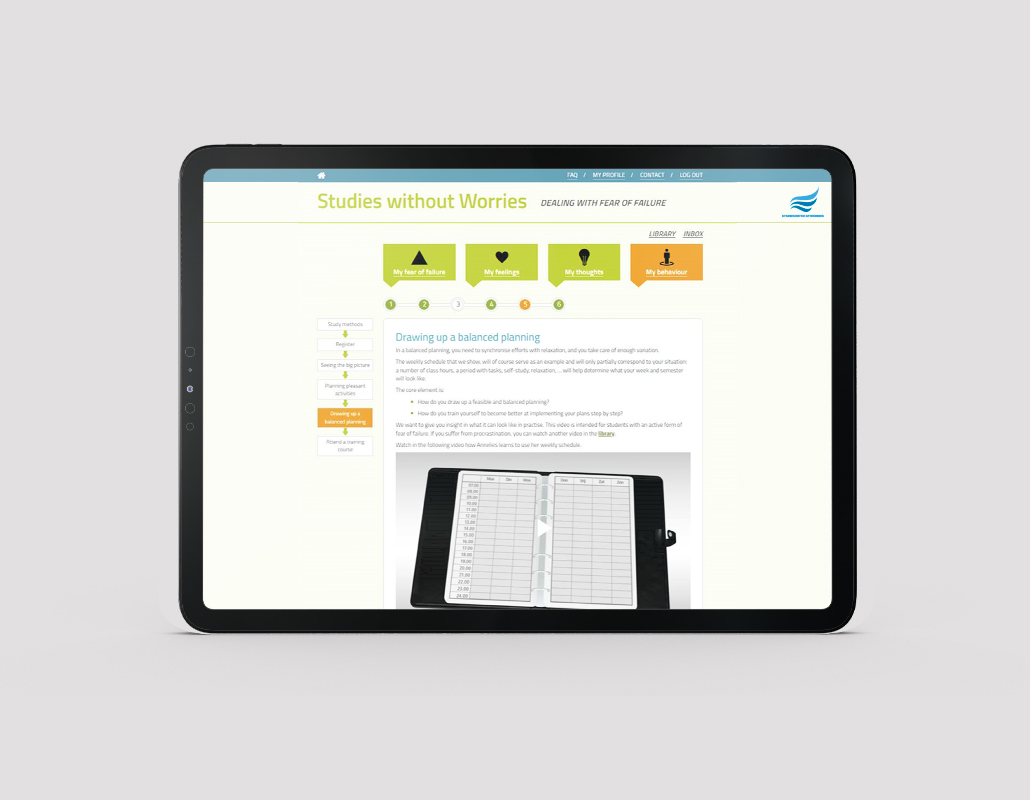 Discover our other Digital tools