HAPPY CARE

Increase your employees' mental resilience. Use this e-learning tool to assess which areas matter most and to tackle these areas first.
This e-learning tool helps your employees to maintain and increase their mental resilience.
Happy Care features seven thematic paths, each providing exercises, testimonials, videos, advice and information. After completing a questionnaire, users are oriented to the paths that best match their individual needs.
Happy Care is based on principles from positive psychology, cognitive behavioural therapy, mindfulness and health psychology.
With Happy Care, we can also offer you blended training and coaching for your employees. Want to know more? See also our resilience programme.
Want to help your employees increase their mental resilience? Care to find out more about how to integrate Happy Care in your blended training and coaching program? Get in touch with us.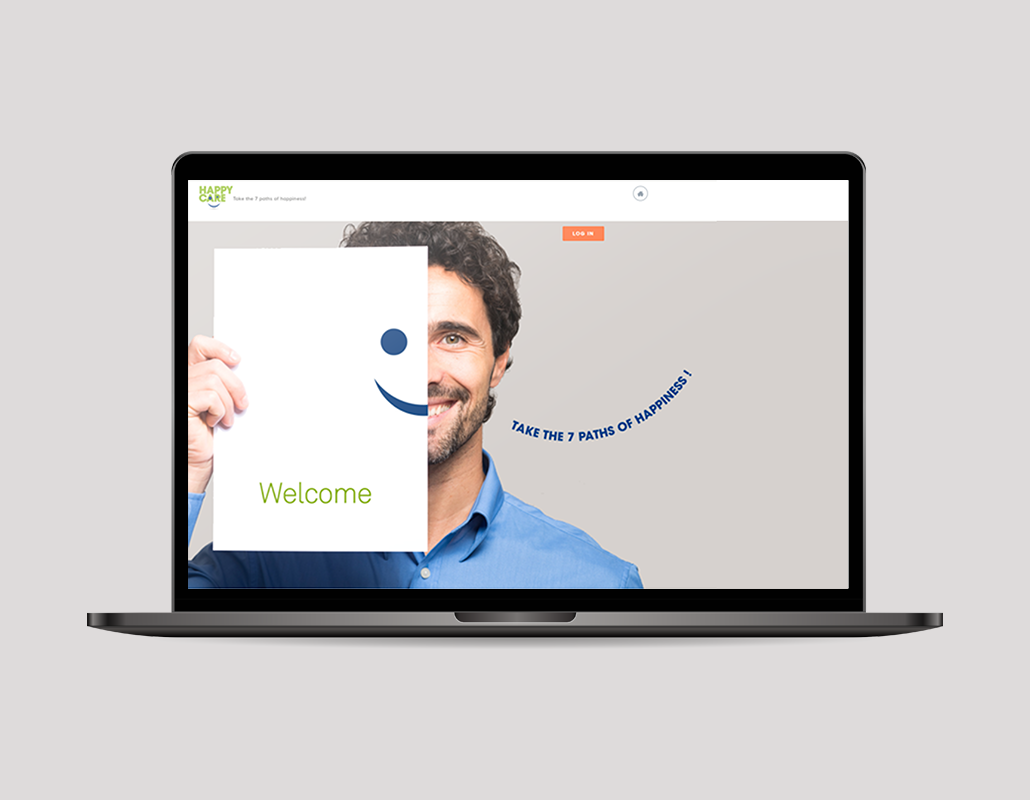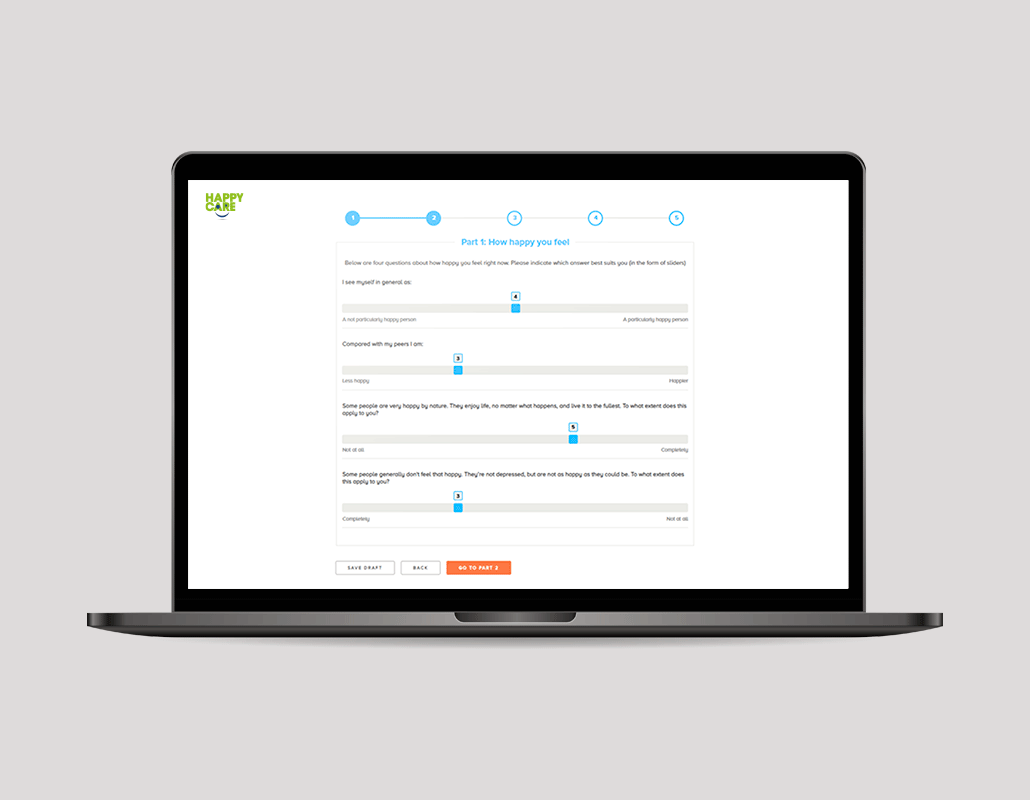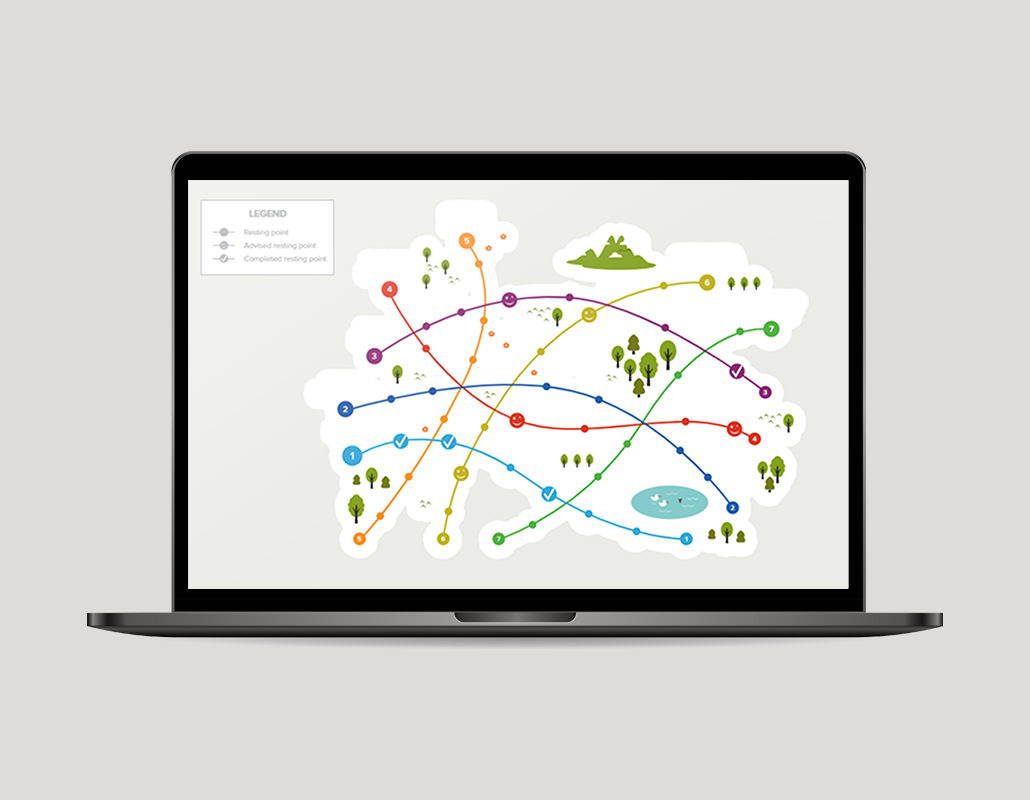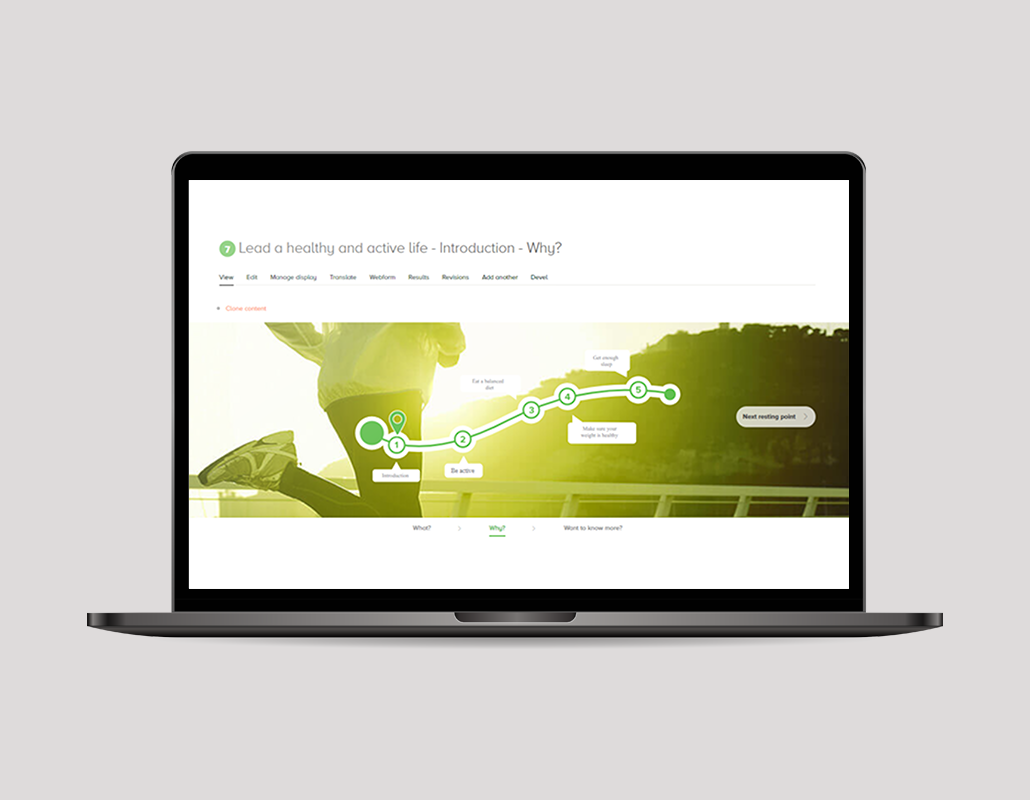 Discover our other Digital tools